UCSF Benioff Children's Hospitals Project Day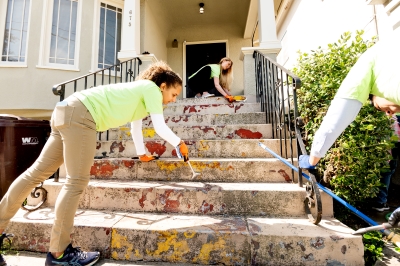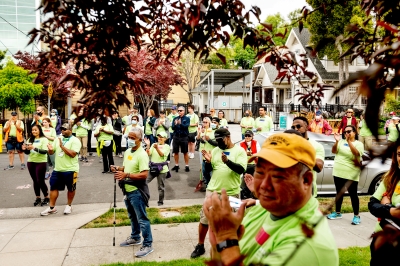 A huge success! 80+ volunteer project day with UCSF Benioff Children's Hospital Oakland. UCSF Benioff Children's Hospitals stepped in with many helping hands to show their support and care for the community. In one day, volunteers painted, landscaped and beautified a total of 13 neighboring structures and residential homes.
Rebuilding Together Oakland | East Bay and UCSF Benioff Children's Hospitals make an amazing team. A gracious thank you to all volunteers and participants involved in this incredible project. A special thank you to Matt Cook (CEO of Benioff Children's Hospitals); Senator Nancy Skinner; Keith Carson, Alameda County Supervisory; and Dan Kalb (Oakland City Council District 1) for joining us.
Learn more about UCSF's impact and their upcoming plans to modernize the hospital on KTVU news.
View the Project Day Gallery
Photographs by Noah Berger/UCSF
June 26, 2021